Planning the perfect bobcat hunting trip can seem like an intimidating task, but if you stay armed with the right information and take the right steps, you'll be on your way to hunting success in no time.
To help get you on the right track, we're breaking down all you need to know about bobcat hunting in Illinois, including laws, best time for hunting, tools, and tips to get you on the right track.
Whether you're a novice or an experienced hunter, this guide will teach you everything you need to know about bobcat hunting in Illinois. So grab your gear, don your camo, and let's get started.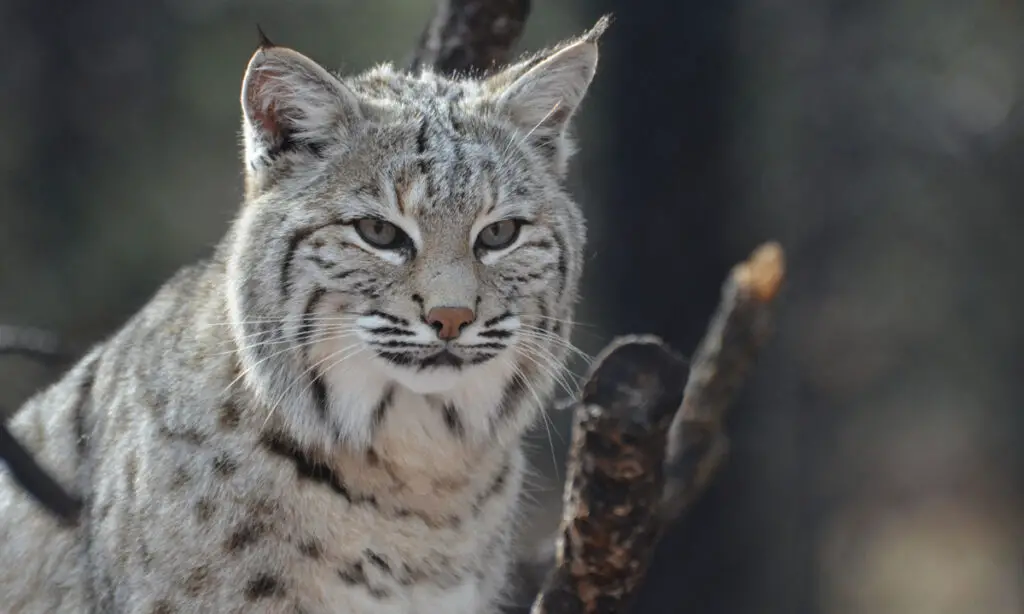 Bobcat Hunting in Illinois: Laws, Seasons, and Techniques
Before we dive into the details of bobcat hunting in Illinois, let's review the basics: bobcat season laws and regulations. Bobcat hunting is federally regulated in Illinois, but the individual state may have more specific restrictions in place.
In Illinois, bobcats are open to hunting between the dates of 10 November – 15 February (as of 2023), except closed during firearm deer seasons, along with any other laws and regulations outlined by the state.
Things to keep in mind include:
• Hunters should carry a valid hunting license.
• Limits are set by the state, and hunters should always be at or under the prescribed bag limit.
• Hunters should only use a legal firearm or tool, such as a trap, when hunting bobcats.
• Hunting hours are from sunset to sunrise unless otherwise specified.
• Dogs are allowed for hunting bobcats.
On top of general state laws, hunters should also familiarize themselves with the land or area they'll be hunting. It's always helpful to research the local wildlife since knowledge is your best tool for success during your bobcat hunt.
How to Set Up Trail Cameras for Bobcat Hunting
Setting up trail cameras, also known as game cameras, for bobcat hunting is a great way to give yourself a leg up on the competition. Not only does it provide surveying of bobcats in the area, but it also helps you better understand the size of their range and the areas they inhabit. Trail cameras are typically triggered by motion and usually take a photograph when a bobcat gets within its range.
When setting up a trail camera, there are a few important factors to pay attention to:
• Positioning: If the camera is placed in a spot that isn't heavily traveled by bobcat, the chances of catching a glimpse of the animal will be slim. Place the cameras near water sources, food sources, and rubs, as these are common bobcat hangouts.
• Flash: Most trail cameras are equipped with a flash, which can spook bobcats and influence their movement patterns. If you want to get the best pictures or videos, consider using an infrared-only trail camera, or one with a red glow flash.
• Height: The height of your camera is always important for a successful photo or video. Place them at about about waist height for the best results.
• Passwords: Trail cameras can be vulnerable to theft or tampering, so always make sure to set a password or use an encrypted version.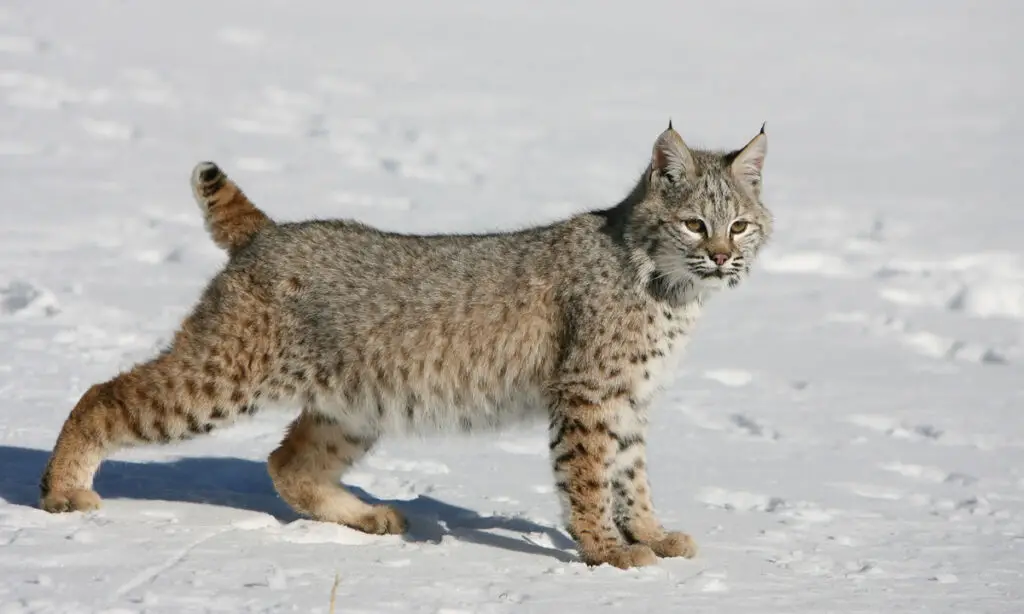 The Best Time of Day to Hunt Bobcats in Illinois
Bobcats prefer twilight, so the best time to hunt them in Illinois is in the early morning or late evening. However, they're able to ambush other prey in the day, meaning they can also be spotted hunting in the middle of the day.
It's important to note that bobcats may also change their schedule when the weather turns cold. If you're hunting in the winter months, it's best to focus on sunset and sunrise.
The Benefits of Using Scents for Bobcat Hunting
In addition to making sure to visit bobcat hangouts, you may want to consider using scents to give yourself an edge. Scents can be used by hunters to bring Bobcats closer, although they should be used carefully for the best results. Bobcats are known for their powerful sense of smell, meaning they can detect an abundance of scents.
Scent lures can act as an attractant to bring bobcats closer to the hunter. Just be sure to use scent lures sparingly and cover them up when not in use.
There are a variety of scent lures on the market that are designed to mimic the natural scents of a bobcat. If you're using this type of attractant, be sure to properly mask your scent.
Tips for Stalking and Ambushing Bobcats
Stalking and ambushing bobcats is an exhilarating way to hunt. It requires knowledge, skill, patience, and even a little luck.
When stalking, the key is to stay downwind of where the bobcat may be moving and to move slowly and quietly. Spotting aBobcat can be tricky, so always keep your eyes peeled for any signs of activity.
If you're using a trail camera, you can use the data it captures to inform your stalking and ambushing tactics.
Carefully look over the images and videos of bobcats that you've captured and use that information to help you accurately predict the animal's movements. This will give you an advantage when trying to anticipate their next move.
Conclusion
When it comes to bobcat hunting, knowledge is key. By understanding the basics, researching local regulations and staying aware of the bobcat behavior, you'll put yourself in a better position for success.
To become an expert bobcat hunter, be sure to apply all the techniques we discussed, such as trail camera setup, scent lures, and stalking details. With the right combination of knowledge and skill, you'll be catching bobcats in no time.
FAQS
Q: How much does it cost to hunt bobcats in Illinois?

A: A valid hunting license is required to hunt bobcats in Illinois and costs $12 for residents and $50 for nonresidents. Hunter Education courses, if required, cost $31 for residents and $351 for nonresidents.
Q: What time of day are bobcats most active?

A: Bobcats prefer to hunt at twilight and typically start their hunt around sunset and sunrise, or two hours before and two hours after the sun is down.
Q: Can you hunt bobcats with dogs?

A: Yes, dogs are allowed for hunting bobcats in Illinois.
Q: Is bait necessary when hunting bobcats?

A: Baiting is not necessary when hunting bobcats, but scent lures, such as bobcat urine, can help bring bobcats closer to hunters. This can vary state-by-state so be sure to check your local regs.
Latest posts by Eliot Ranger
(see all)